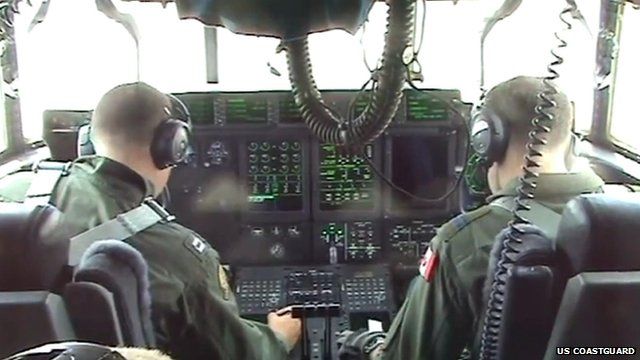 Video
Missing yacht: US Coast Guard planes resume search
The families of four British sailors missing in the Atlantic Ocean have said they are delighted the US Coast Guard has restarted its search for them.
They had started a campaign after the initial rescue operation was called off on Sunday and their online petition has attracted more than 200,000 signatures.
A search plane has taken off from Air Station Elizabeth City, in North Carolina.
The BBC's Rajini Vaidyanathan, reports from Boston Harbour, where the rescue operation is being co-ordinated.
Go to next video: Close-up look at a life raft