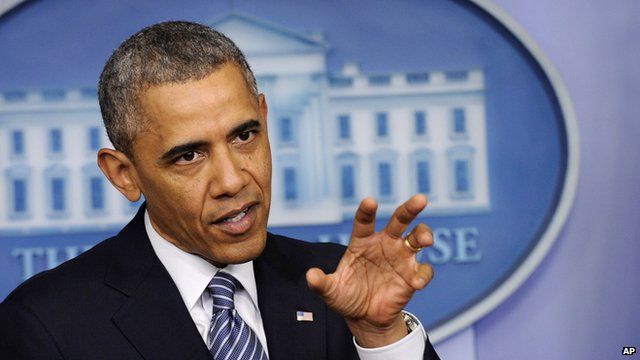 Video
US Veterans: Barack Obama on Eric Shinseki's resignation
US President Barack Obama has said he accepts the resignation of embattled US Veterans Affairs Secretary Eric Shinseki "with considerable regret".
Mr Shinseki's resignation is the culmination of months of tumult at the Veteran Affairs agency over reports that administrators at a hospital in Phoenix, Arizona, falsified records to hide a lengthy backlog of veterans awaiting care.
The US president appointed Slone Gibson, the agency's No. 2 official, as temporary secretary.
"I want somebody who's spending every minute of every day figuring out, 'have we called every single veteran that's waiting. Have they gotten a schedule? Are we fixing the system?'," he said.