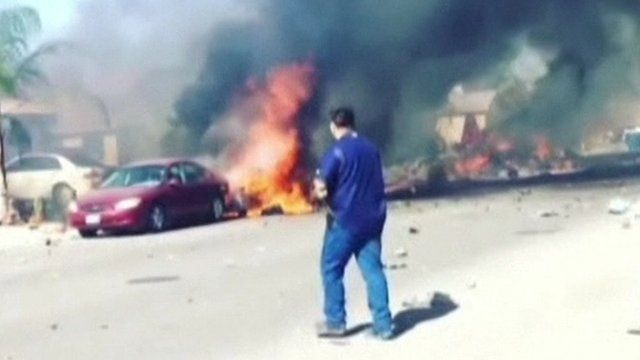 Video
US military Harrier jet crashes into California homes
A US military jet has crashed into homes in the California desert, about 90 miles (144km) east of San Diego.
One home was destroyed in the city of Imperial, following the crash late on Wednesday afternoon.
The pilot ejected safely, and has been transported to a local hospital. No one on the ground was injured.
Amateur footage shows the fiery aftermath.