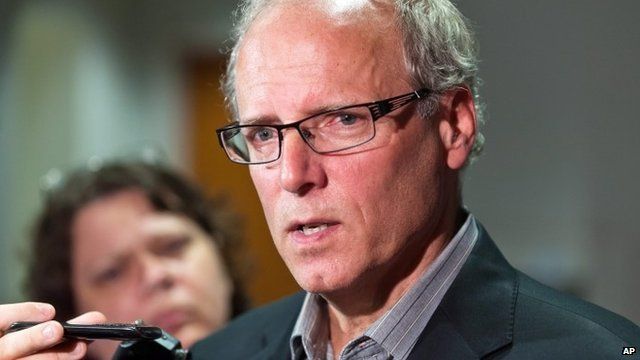 Video
Moncton shootings: 'City must pull together', says mayor
Three Canadian police officers have been killed and two wounded by a gunman in the city of Moncton in New Brunswick.
Police said they were searching for Justin Bourque, 24, who was "armed and dangerous" and warned people to stay inside and lock their doors.
Mayor George LeBlanc urged all residents to pay strict attention to the warnings and offered his condolences to the bereaved.
"We as a city must pull together as a family to support those who have suffered losses."
Go to next video: 'Stay inside, lock your doors'