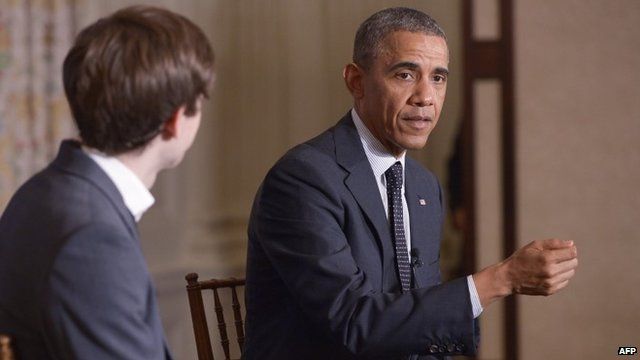 Video
President Obama urges gun control 'soul-searching'
President Barack Obama has said no other developed nation would tolerate the "off the charts" level of gun violence plaguing the United States.
At the White House, Mr Obama said the US's firm resistance to "basic" new gun controls was his "biggest frustration".
The president was speaking at a White House forum with the founder and chief executive officer of social media site Tumblr, David Karp. Mr Obama took a question on gun control following word of a school shooting in Oregon which claimed two lives.
Go to next video: US shooting suspect 'had three guns'