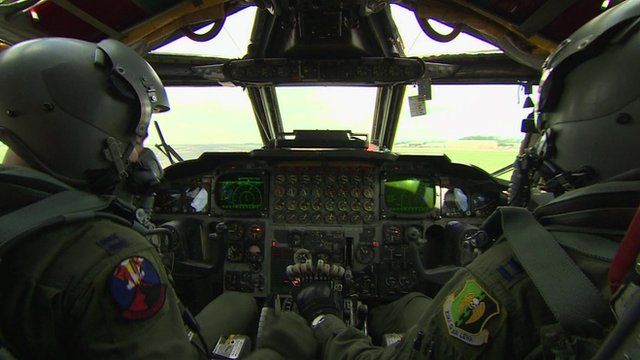 Video
On a training run with a B-52 bomber
The United States has sent some of its long range heavy bombers to Europe for the first time in 10 years.
It is a sign of increasing US and NATO military activity since Russia's intervention in Ukraine. President Obama has also asked congress for $1bn (£594m) to increase training and exercises in Eastern Europe.
As part of the plans, B-52 bombers will be based at Fairford in Gloucestershire for the coming month.
Defence correspondent Jonathan Beale had exclusive access to one as it conducted a simulated bombing run.
Go to next video: Obama: 'G7 ready to impose costs'