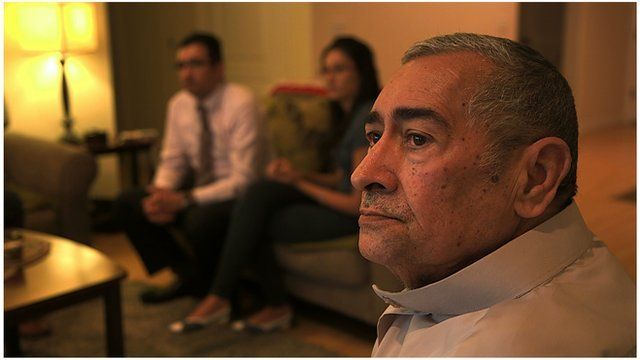 Video
Iraqi family in US fear being killed if they return
Thousands of Iraqis who helped the US during the war in their country - and who have been waiting for years for a visa to come to America - fear they could be killed in the chaos as sectarian violence intensifies.
The US State Department has suspended the application process in Baghdad as staff are temporarily moved to other consulates. The New York-based Iraqi Refugee Assistance Project says it has been inundated with new applications from people desperate to leave Iraq for the US.
More Iraqis moved to California than any other US state - among them Tariq Abu Khumra whose parents came to visit him before the violence erupted and are now afraid to go home to Baghdad.
Alastair Leithead went to meet Tariq and his father Ali.
Produced by Regan Morris; filmed and edited by Luke Winsbury
Go to next video: In 60 seconds: What does IS want?