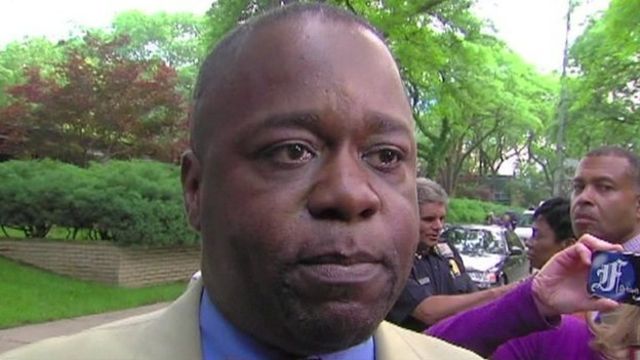 Video
Charles Bothuell: We had searched basement for missing boy
The father of a 12-year-old boy missing for 11 days and found by police in his own basement has said authorities thoroughly searched the area in the days prior.
Charlie Bothuell V was feared dead after disappearing in Detroit on 14 June.
On Wednesday, officers found the boy behind a barricade of boxes in his family's basement.
"They went down there with search dogs," the boy's father, Charles Bothuell IV, told reporters.
"The FBI couldn't find him and the Detroit police couldn't find him."