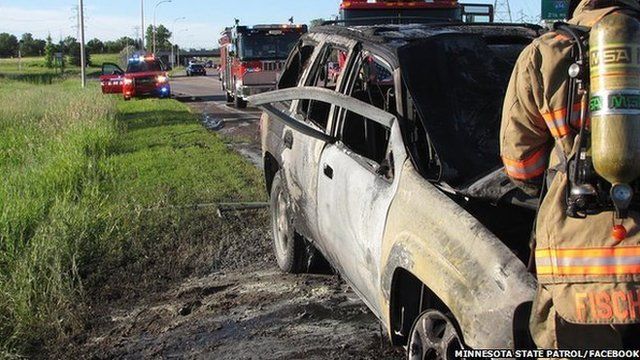 Video
Man who bent car door to save driver is hailed a hero
A man has saved a driver from a burning car by bending the door with his bare hands.
Minnesota police described the rescue by 52-year-old Bob Renning as a feat of "superhuman strength".
Driver Mike Johannes told BBC Radio 5 live's Colin Paterson, "within 30 seconds that whole side where I was was engulfed in flames. He's a true hero."
However, Mr Renning told the programme, "It's something that most anybody will do if they have to."
Go to next video: Diving guard hailed for baby catch