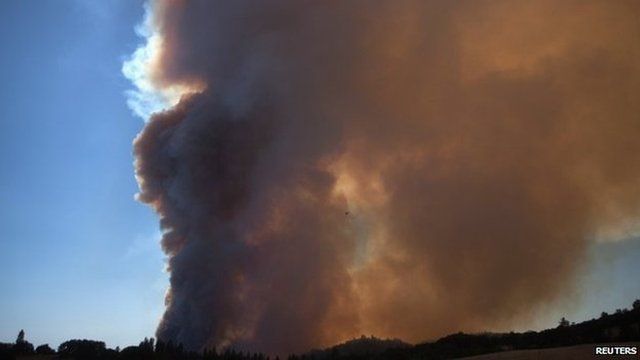 Video
Californian wildfires destroy homes
Two fast-moving wildfires in California have destroyed 10 homes and have forced the evacuation of hundreds more, US officials say.
In the Sacramento region, a fire has spread to cover an area of about 4,000 acres, while another blaze threatens homes around Yosemite National Park.
The area engulfed by flames has doubled in size since it broke out on Friday afternoon.
Go to next video: Wildfire in California forces evacuations