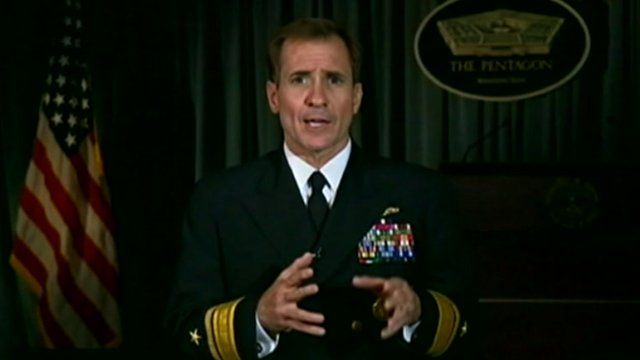 Video
US 'helping Iraqis take the fight to IS'
President Barack Obama has paid tribute to US forces for an operation in northern Iraq that helped "break a siege" and rescue tens of thousands of displaced people.
Pentagon Press Secretary Rear Admiral John Kirby told the BBC's Laura Trevelyan that no-one is saying "mission accomplished" with respect to the humanitarian situation in Iraq.
But he said US actions had prevented the need for a full-scale evacuation on Mount Sinjar, and that in some areas, Iraqi forces are "taking the fight" to the Islamic State.
"Ultimately success on the ground against ISIL is going to have come from the competency and capability of the Iraqi security forces," Adm Kirby said.