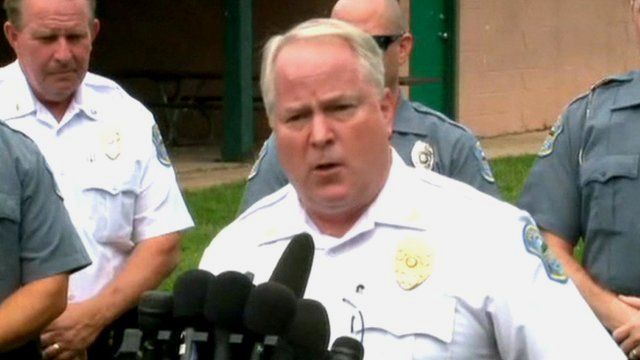 Video
Missouri police 'had to release CCTV' after FOI requests
Michael Brown, the black teenager shot by police on Saturday in Ferguson, Missouri, was a suspect in a robbery just moments earlier, police have said.
Ferguson Police Chief Thomas Jackson said the officer who shot Michael Brown did not know that he had stolen goods from a nearby store.
Mr Jackson said he had released the footage of the crime only because he had been forced to do so because of numerous freedom of information requests from journalists.
Go to next video: CCTV of robbery taking place