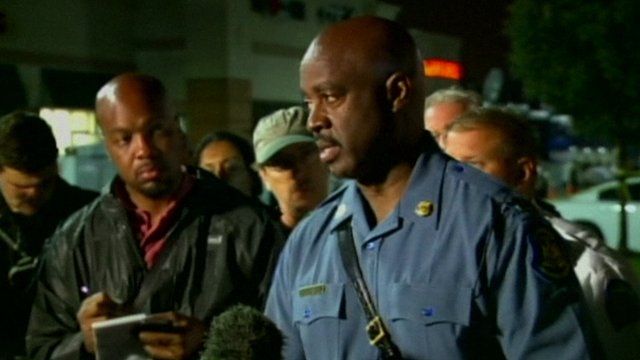 Video
Missouri unrest: Shooting victim 'may lose life'
Police at the scene of further unrest in a suburb of St Louis in the US have confirmed that a victim of a shooting is in a critical condition and "may lose their life".
Officers fired smoke bombs and tear gas at a crowd which defied an overnight curfew in Ferguson, Missouri, where a black teenager was shot by police last week.
Speaking to reporters, Missouri Highway Patrol Captain Ron Johnson said: "We had a subject standing in the middle of the road with a handgun. We had a police car shot at tonight.
"I think that was a proper response tonight to maintain officer safety and public safety," he added.
Go to next video: Criticism grows over Missouri unrest