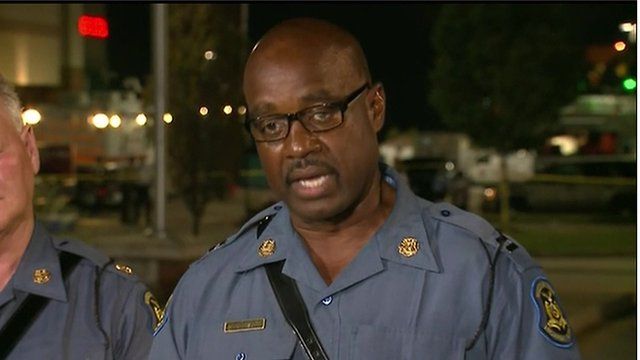 Video
Ferguson: No police shots fired overnight, says captain
Crowds of protesters have marched peacefully through Ferguson, the US town rocked by days of clashes over the police shooting of a black teenager.
Hundreds of police were out on the streets, but kept their distance.
The Missouri town's return to calm came after days of violent clashes during which police fired tear gas and some protesters threw petrol bombs.
Missouri Highway Patrol Captain Ron Johnson, who was put in charge of bringing calm back to Ferguson, said: "Tonight we saw a different dynamic. Protest crowds were a bit smaller, there were no Molotov cocktails tonight, there were no shootings."
Go to next video: 'No justice for shot US youths'