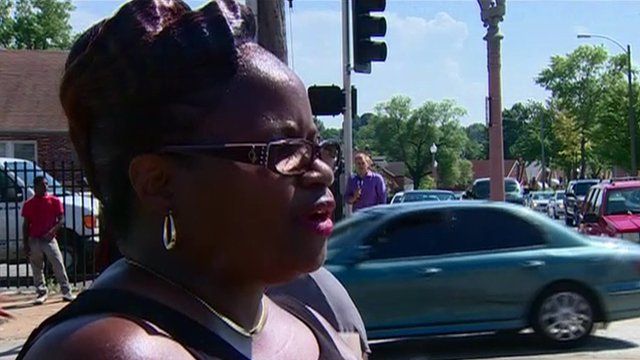 Video
Michael Brown shooting: 'No justice for US youths'
A family friend of black teenager Michael Brown, who was shot dead by US police on 9 August, has called for justice for those killed by law enforcement officials.
The police shot another black man on Tuesday in St Louis, in an incident many feared could exacerbate the tension in Ferguson.
He was suspected of robbery, and had approached them brandishing a knife. The second shooting has so far had little or no impact on the ongoing protests.
Vienna Simmonds, who travelled from California to join the protests, said her son had been shot dead by a Park Ranger in 2008.
Go to next video: 'No Molotov cocktails. no shootings'