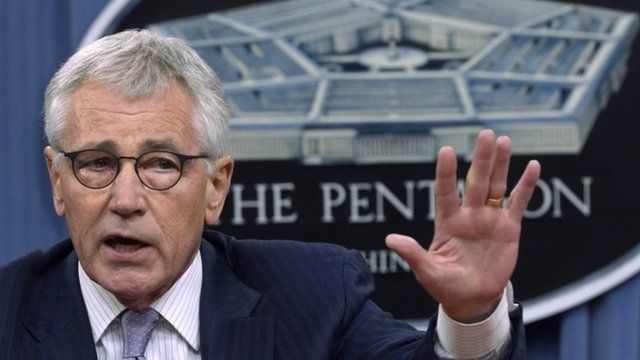 Video
US Defense Secretary Chuck Hagel: IS militants 'barbaric'
Senior United States defence officials have given some of their most expansive remarks yet on the nature of the threat posed by the Islamic State in Syria and Iraq.
The Defense Secretary, Chuck Hagel, described the militants as barbaric.
America's top general, Martin Dempsey, said they could not be defeated without addressing the part of their organisation which resides in Syria.
Tom Esslemont reports.
Go to next video: Foley killers 'wanted $132m ransom'