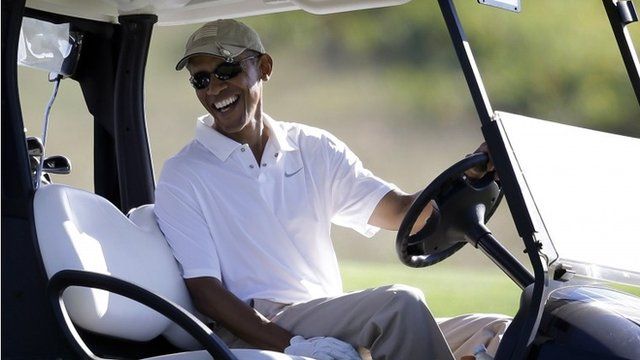 Video
Obama refuses ice bucket challenge
Barack Obama has said he will not be taking part in the ice bucket challenge, a fundraising stunt which involves people drenching themselves with cold water.
Some of the most famous people in the world have been drenching themselves in freezing cold water and posting the video online in a fundraising stunt called the ice bucket challenge.
It has helped raise money for and awareness of ALS, a neurodegenerative disease.
However, despite being nominated by a number of celebrities, the White House has confirmed President Obama will not take part, but will be donating.
Ben Moore reports.