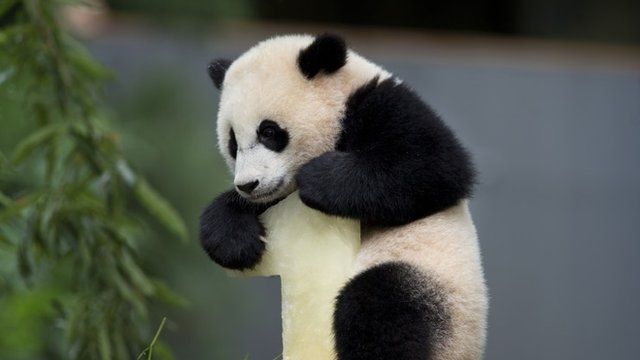 Video
First birthday for panda cub Bao Bao
The National Zoo in Washington DC has been celebrating panda cub Bao Bao's first birthday.
Celebrations have been under way for an unusual first birthday in Washington DC.
Bao Bao, the female panda cub, seemed unfazed by the crowds who had come to help her celebrate her first birthday.
Nuala McGovern reports.