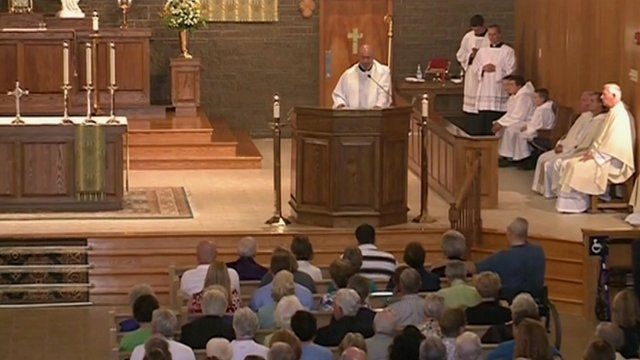 Video
'Church completely packed' for James Foley memorial
A special church service has been held for James Foley, the American journalist killed by Islamic State militants in Iraq.
The memorial at the Church of Our Lady of the Holy Rosary in his home city of Rochester gathered "to offer prayers for hope and for peace".
Reporting from Rochester, the BBC's Barbara Plett Usher said the church was "completely packed".
Go to next video: 'Britain betrayed by Syria killing'