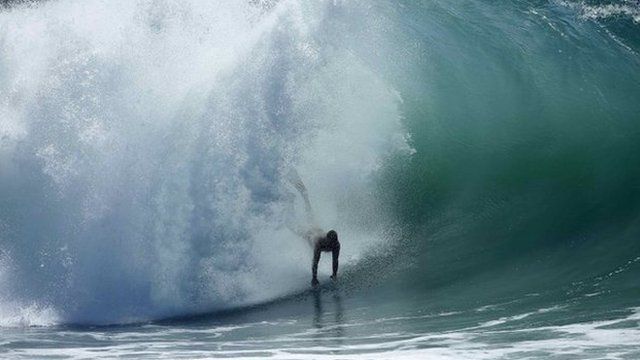 Video
Giant waves sweep California coast
Southern California has been inundated by a surge of rising seawater brought on by Hurricane Marie, which hit Mexico's Pacific coast.
Waves as high as 20ft (6m) in southern California have damaged waterfront homes, knocked out pier pilings and attracted scores of surfers.
The waves are the result of swells produced by Hurricane Marie in the Pacific, 800 miles (1,300km) west of Mexico's Baja California peninsula.
David Eades reports.