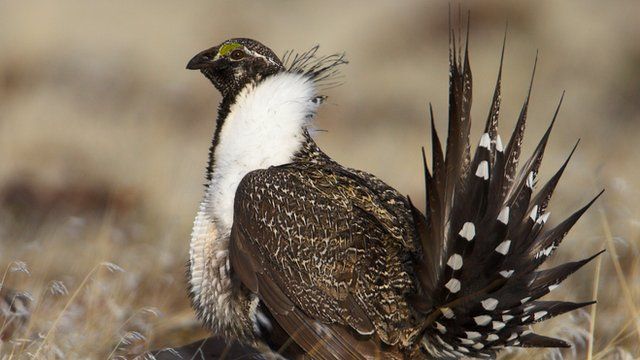 Video
US bird populations 'declining'
A new report on the state of birds in the US makes for disturbing reading.
Two hundred and thirty species are now on a watch list for extinction. Across the continent, populations are declining in deserts, forests, grasslands and coastal areas.
That could spell trouble for important ecosystems because birds are an indicator of overall environmental health.
In less than 50 years, some states, such as New Mexico, Utah and Arizona, have lost almost half of their bird populations.
The BBC's Jane O'Brien reports.
Go to next video: Teaching an endangered bird to love again