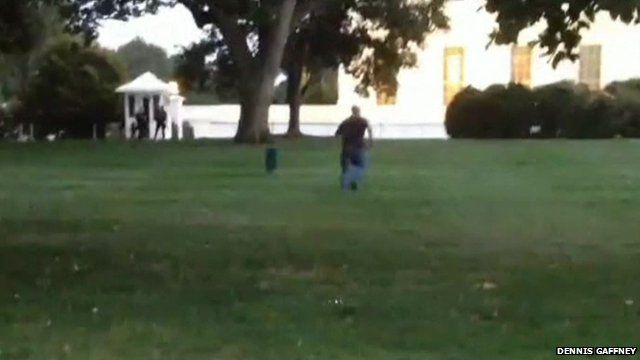 Video
White House intruder caught on Washington video
Footage has emerged showing the moment an intruder ran across the lawn towards the White House in Washington, US, sparking a partial building evacuation.
The intruder was seen shortly after President Barack Obama left the building on Friday night.
Witnesses said they saw a man jump the fence and run towards the building's North Portico.
This video was filmed by cameraman Dennis Gaffney and showed what appears to be the man running towards the building.