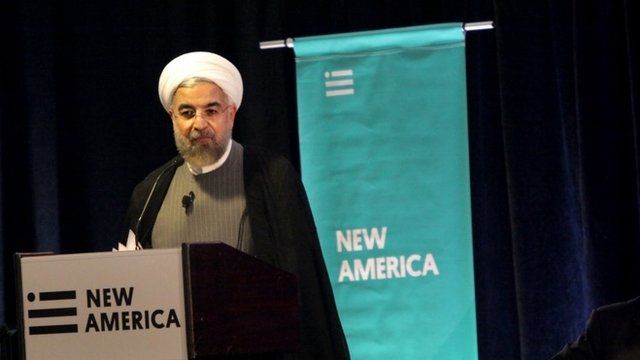 Video
UN General Assembly: Iranian President Rouhani speech
Leaders from around the world have convened in New York for the 69th UN General Assembly (UNGA).
Iranian President Hassan Rouhani's speech follows talks with British Prime Minister David Cameron.
Their meeting is the first between an Iranian and British leader since Iran's revolution in 1979.
Mr Cameron has said the pair "have severe disagreements", but that Iran could help to defeat Islamic State (IS) militants.