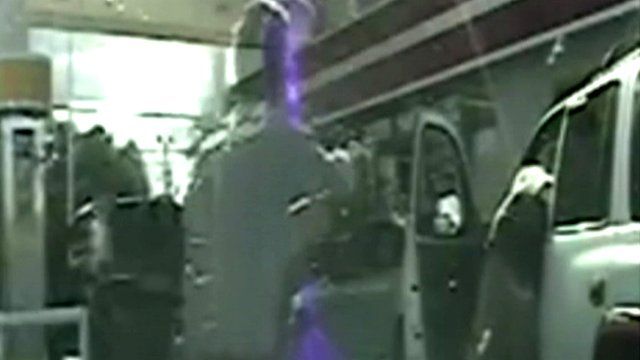 Video
White US policeman arrested over shooting unarmed black man
A South Carolina state trooper has been sacked and arrested after shooting an unarmed man whom he had seconds earlier pulled over for not wearing a seatbelt.
Sean Groubert, 31, who is white, is seen on dashboard video shooting Levar Jones, 35, who is black.
Mr Jones was struck in the hip and has been released from hospital. Mr Groubert has been freed on bail.
The arrest comes soon after two high-profile incidents in which white US police killed unarmed black men.
Mike Embley reports.