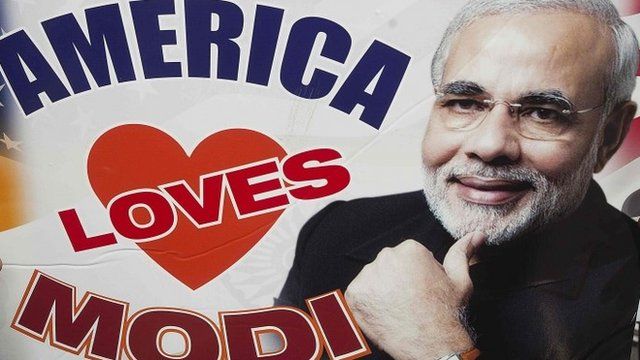 Video
Obama woos Modi and seeks trade agreements at White House
Indian Prime Minister Narendra Modi is visiting President Obama at the White House after 10 years of being shunned by Washington.
Mr Modi is on his first trip to America since being elected in May, after the US lifted a visa ban brought in on grounds of religious intolerance
The Indian prime minister's high profile trade visit to the United States has encompassed meetings with US business leaders in New York and addressing thousands of Indian-Americans with a speech at Madison Square Gardens.
It comes as a think tank projects the US-India trade partnership will be worth $1 trillion by 2030.
However there are serious challenges that could jeopardise that goal.
The BBC's Brajesh Upadhyay reports
Go to next video: Modi wows Madison Square Garden