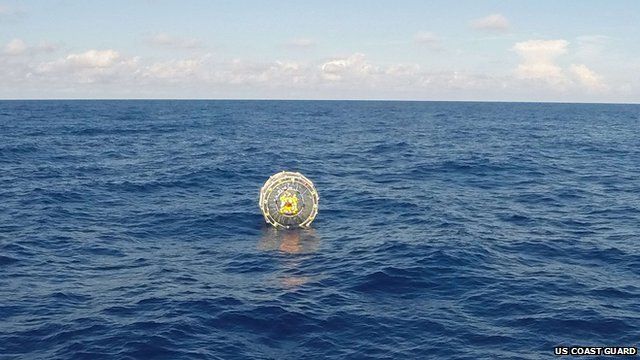 Video
Man rescued from bubble in Atlantic
An attempt by an Iranian exile to travel more than 1,000 miles (1,600km) from Florida to Bermuda in a giant inflatable ball has ended in failure.
Reza Baluchi, an endurance runner, was rescued by the US Coast Guard on Saturday after suffering from fatigue.
He first got into trouble 70 nautical miles off the US coast last Wednesday.
His rescue was captured on camera.
Go to next video: Would you wear this to work?