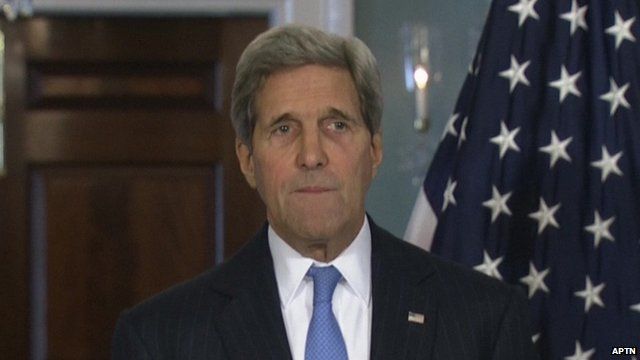 Video
US Secretary of State John Kerry: Urgent need to beat Ebola
The US Secretary of State, John Kerry, says countries need to do more to tackle the spread of Ebola.
More than 3,000 people have died in West Africa in the worst Ebola outbreak yet, and Texas officials announced on Wednesday that the first person to be diagnosed with the virus within the United States had died.
Speaking at a joint news conference with Britain's foreign secretary, Mr Kerry said "additional needs had to be met to respond to the challenge of Ebola".
Go to next video: Ebola tests for fifth person in Spain