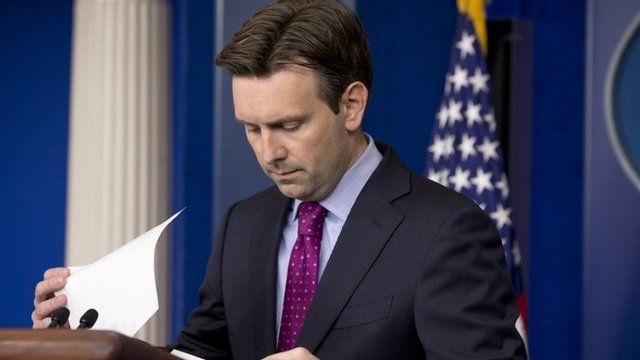 Video
Ottawa shootings: White House 'offers support' to Canada
A massive security operation is under way in the Canadian capital, Ottawa, after shots were fired at three locations, including the parliament.
Eyewitnesses said a gunmen shot a soldier guarding a national monument, before he was chased by police into the nearby parliament building, which is in lockdown.
The White House press secretary, Josh Earnest, told reporters the US was on hand to help Canada if needed.
Go to next video: Canadian MP heard 'pop, pop, pop'