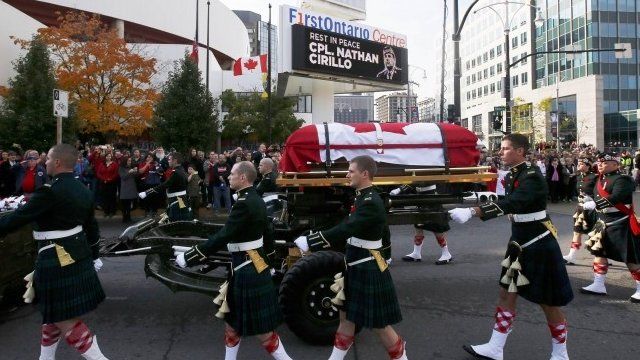 Video
Ottawa shooting: Funeral for Cpl Nathan Cirillo
The funeral of Canadian soldier Cpl Nathan Cirillo, who was shot dead by a gunman at a war memorial in the capital Ottawa last week, has taken place in his home city of Hamilton.
Hundreds of mourners, including Prime Minister Steven Harper and the corporal's five-year-old son, gathered at the city's cathedral for the service which was accompanied by full military honours.
Paul Cusiac reports.
Go to next video: Ottawa gunman 'acting alone'