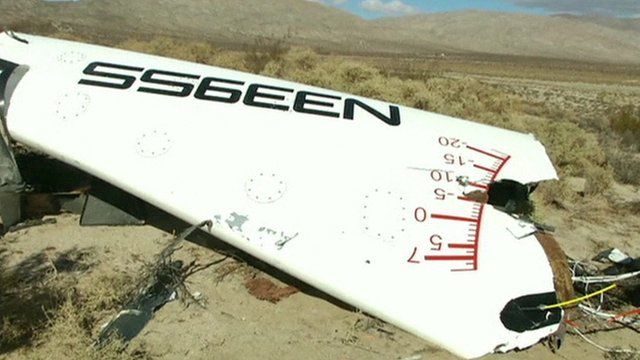 Video
Virgin Galactic crash: Branson still plans on space tourism
Sir Richard Branson, owner of Virgin Galactic, insists he will continue with his plans to put tourists into space.
One of his company's spacecraft crashed in California during a test flight, killing one pilot and seriously injuring the other.
Investigators have said they think a device used to slow descent was deployed too early.
David Willis reports from the Mojave desert.
Go to next video: Slowing device 'deployed too early'