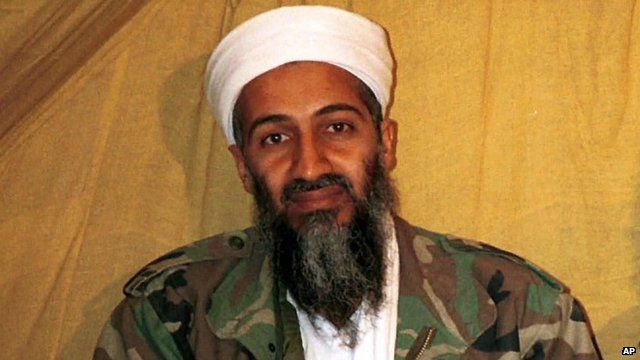 Video
Ex-Navy Seals' dispute over who shot Osama Bin Laden
A public row has erupted over which US commando fired the shot that killed Osama Bin Laden, more than three years after the al-Qaeda leader's death.
Ex-Navy Seal Robert O'Neill, 38, told the Washington Post that he fired the fatal shot, contradicting the account of Matt Bissonnette, another former Seal involved in the raid, in a 2012 book.
The al-Qaeda leader was killed in a 2011 Navy Seal raid on his compound in Abbottabad, Pakistan.
The BBC's Aleem Maqbool says the Pentagon's own account of what happened is unlikely to be released for at least a couple of decades.
Go to next video: Bin Laden book 'differs on death'