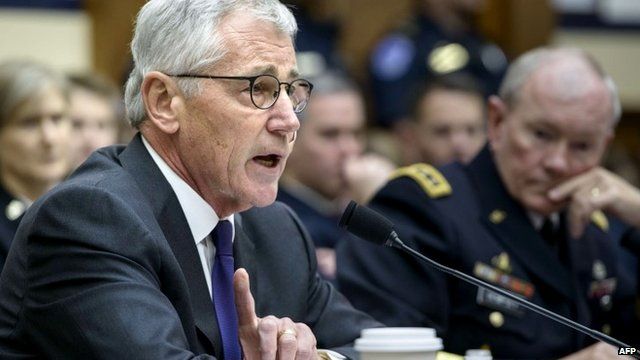 Video
Chuck Hagel; 'Progress made in degrading Isil's war capacity'
US and coalition forces are making progress in the fight against Islamic State militants in Iraq and Syria, US Defence Secretary Chuck Hagel has told Congress.
The testimony of Mr Hagel and the US military chief, Gen Martin Dempsey, comes days after US President Barack Obama asked Congress for a financial plan to send up to 1,500 more troops to Iraq.
''Coalition air-strikes have hit Isil's command and control, its leadership, its revenue sources, its supply lines and logistics,'' said Mr Hagel.
Go to next video: Obama: "We need to push IS back'