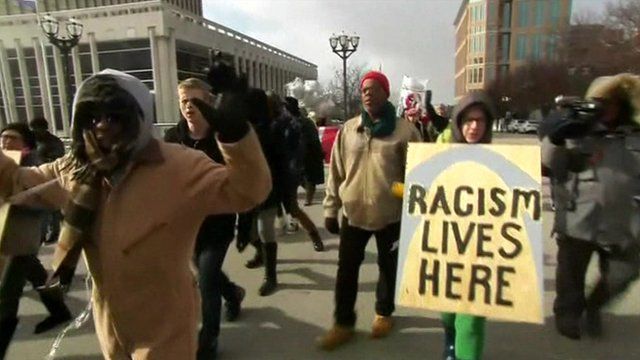 Video
Ferguson protests: St Louis police 'prepared for unrest'
The mayor of St Louis has said local police should take the lead in dealing with any protests and the National Guard only need serve a "background role".
The grand jury are set to make a decision on the Michael Brown case and there are fears it could reignite protests.
The governor of Missouri has declared a state of emergency and activated the National Guard.
However Mayor Francis Slay said local police officers knew the city better than the National Guard.
"We are going to be prepared... to make sure that people and properties are safe," he said. "As well as that protesters, demonstrators, will have an opportunity to express their first amendment rights and protest in a peaceful way".
Go to next video: St Louis protests over police violence