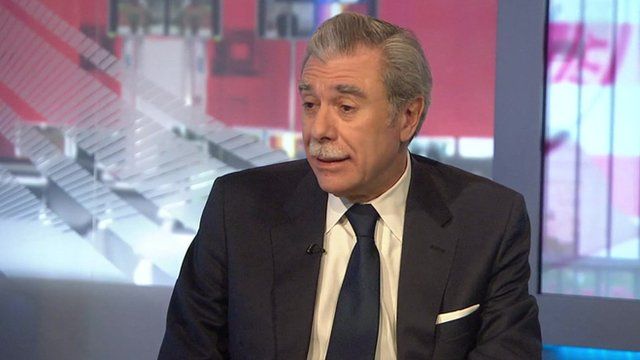 Video
Obama 'wrong' on immigration reform
Former Commerce Secretary Carlos Gutierrez says he is in support of immigration reform and helping undocumented immigrants but does not think President Barack Obama's executive actions are the right way to do it.
"I think he's probably down to his last option," Mr Guitierrez said. "I wish he had done it the right way."
But the former member of the Bush administration says the executive actions and even a stalled reform bill in Congress will not do enough to make the country's immigration system work.
"It will always be dysfunctional until we fix the law," he says.
Go to next video: Broken lives of deported immigrants