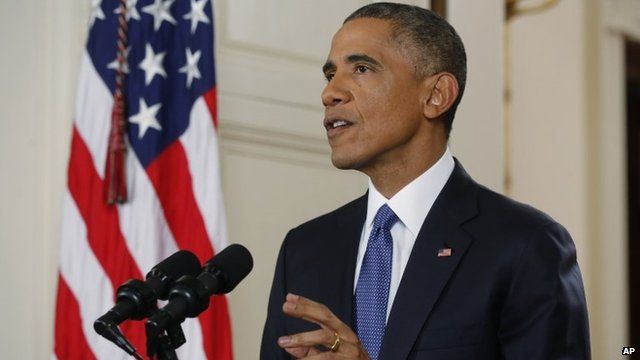 Video
Obama immigration: Republicans condemn president's plan
US President Barack Obama has laid out some of the most sweeping changes to the US immigration system for decades in a televised address.
Mr Obama plans to use his executive power to enact the changes, after Congress repeatedly failed to pass legislation.
Republican Speaker of the House John Boehner condemned the use of executive powers, accusing the president of acting "like a king or emperor".
David Willis reports from Washington.
Go to next video: 'Everyone knows the system is broken'