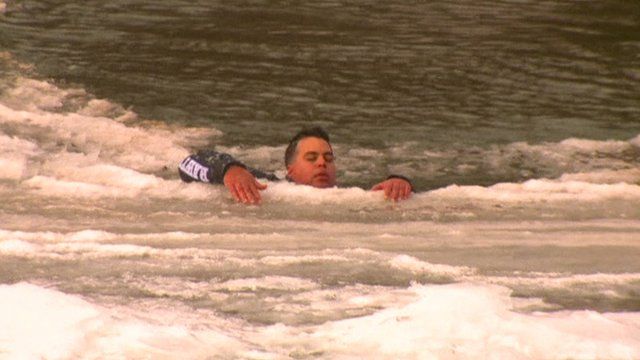 Video
Iowa man rescued from Des Moines river after clinging to ice
A man has been rescued from the Des Moines river, Iowa, after he was spotted by some city workers.
When emergency workers arrived on the scene, he was clinging to a sheet of ice.
The rescuers used a boat to drag him safely back to the shore.
Geeta Guru-Murthy reports.
Go to next video: Man escapes as sinkhole swallows car