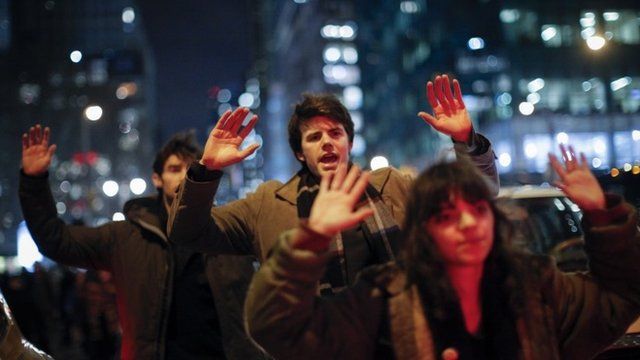 Video
Eric Garner death: Obama says Americans feel 'deep unfairness'
President Obama has said many Americans sense a "deep unfairness" within the US criminal justice system, following the death of a black man who was placed in an apparent chokehold by a white police officer.
The justice department said it would investigate the death of Eric Garner, who lost his life following the confrontation in New York on 17 July.
A grand jury decided against charging the officer, sparking protests across the city.
Nick Bryant reports.
Go to next video: Al Sharpton on Eric Garner decision