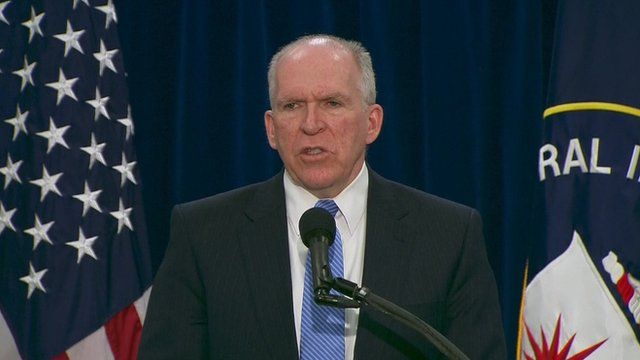 Video
'Unknowable' if CIA 'abhorrent' tactics worked, says John Brennan
The director of the CIA has said it is "unknowable" if the agency's "enhanced interrogation techniques", which included waterboarding and sleep deprivation, actually helped prevent any terrorist attacks.
John Brennan acknowledged that the techniques, which also included shackling hooded prisoners and dragging them down corridors, and subjecting them to white noise, were "abhorrent".
US President Barack Obama has said some of the techniques amounted to torture.
Go to next video: International anger over CIA report