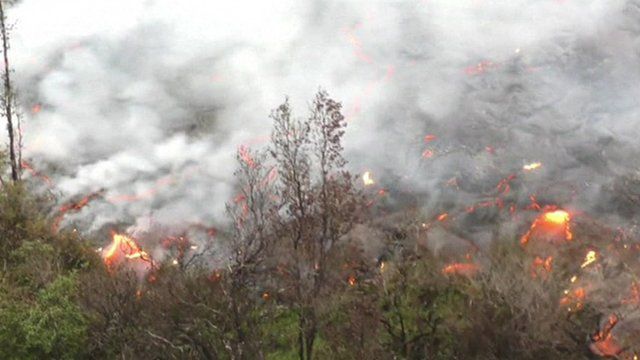 Video
Hawaii volcano lava 'flowing towards highway'
Lava from Hawaii's Kilauea volcano is moving towards a highway in the Puna district of Big Island, according to local reports.
Aerial footage released by the County of Hawaii shows the lava burning through grass and trees on Friday.
However, officials say the lava does not pose any immediate threat to communities.
Officials first declared a state of emergency in November, when the lava was less than a mile (1.6km) away from a residential community.
Go to next video: Slow moving lava burns first house