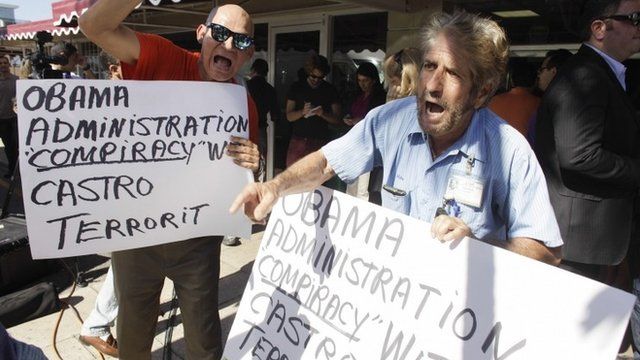 Video
US-Cuba ties: The mood in Miami after historic announcement
President Obama has heralded a "new chapter" in US relations with Cuba, saying that the policy of isolating the communist-run island had failed.
President Castro has welcomed the move, but urged Washington to lift its trade and economic embargo.
BBC Mundo's Miami editor Liliet Heredero described it as the start of a new future for Cuba.
But she said there were mixed views in Miami, with some Cubans in the city protesting, claiming that President Obama was dealing with a "terrorist", referring to President Castro.
Go to next video: Castro: 'Blockade must come to end'