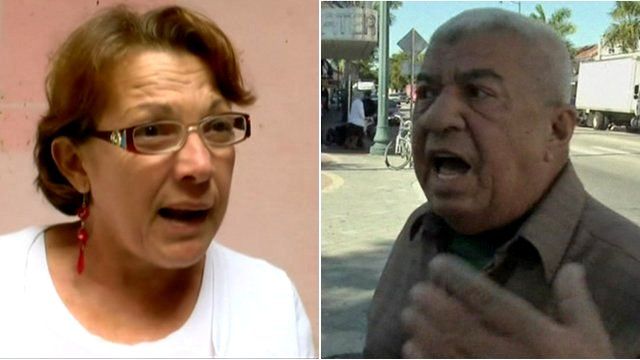 Video
US-Cuba breakthrough divides Cubans in Havana and US
The breakthrough in US-Cuban relations is prompting strong reactions in the US and Cuba.
In Miami in Florida and Union City in New Jersey there are communities that are home to large Cuban-American populations.
In those enclaves, both nicknamed "Little Havana", local residents had very mixed reactions to the news.
Meanwhile in Cuba, though opinion was divided, many seemed excited.
Go to next video: Castro: 'Blockade must come to end'