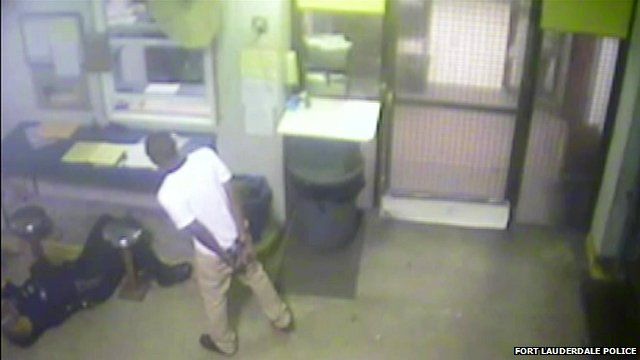 Video
Teenager in handcuffs saves police officer's life
The moment an arrested, handcuffed teenager saved a police officer who was having a heart attack has been released.
Fort Lauderdale officer Franklin Foulks was processing Jamal Rutledge when he had a heart attack and collapsed at the Fort Lauderdale Police Department Booking Facility.
Mr Rutledge, who was handcuffed at the time, began to kick the security fence and shout for help.
The medical staff who later attended to officer Foulks said that the quick response of Mr Rutledge was largely responsible for the policeman's survival.