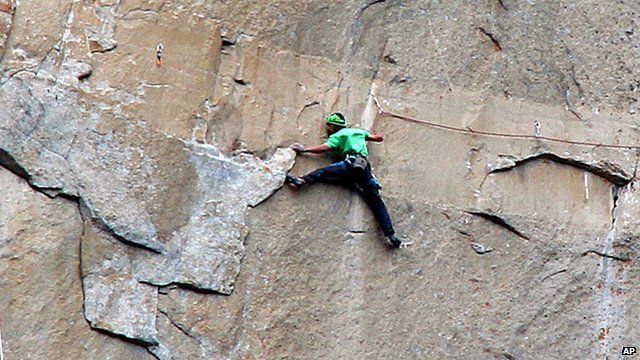 Video
Yosemite El Capitan climbers hold news conference
Two US climbers who spent more than two weeks scaling the sheer face of El Capitan in Yosemite National Park are holding a news conference.
It comes after they finally reached the summit of the 3,000ft (914m) rock.
Kevin Jorgeson, 30, and Tommy Caldwell, 36, are the first climbers to do so without aids, except for harnesses and ropes to prevent deadly falls.