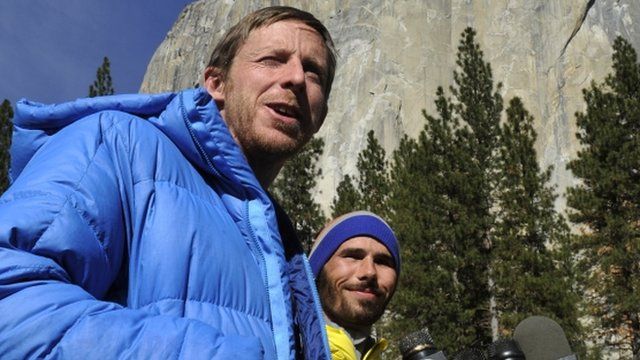 Video
Free climbers reach El Capitan peak and make history
Two climbers who spent more than two weeks scaling the sheer face of El Capitan in Yosemite National Park have held a news conference after finally reached the summit of the 3,000ft (914m) rock.
Kevin Jorgeson, 30, and Tommy Caldwell, 36, became the first climbers to do so without aids, except for harnesses and ropes to prevent deadly falls.
Speaking to the press about their achievement, Jorgeson said: "I hope that everyone... can take the Dawn Wall as an example of what's possible".
Go to next video: El Capitan - world's toughest climb?