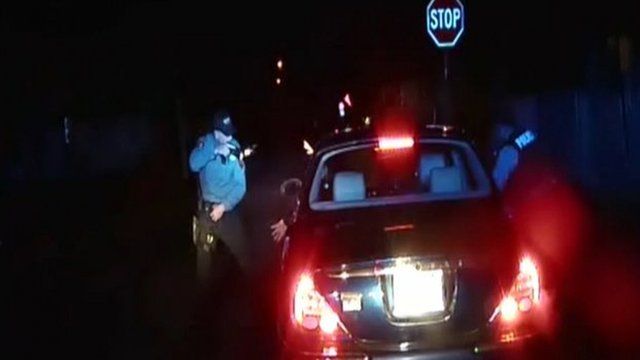 Video
US police shooting: Video shows moments leading to incident
A video has been released which shows a black man being shot dead by US police officers as he stepped out of a car with his hands raised.
Jerame Reid was a passenger in a car pulled over by police in Bridgeton, New Jersey, for going through a stop sign.
The footage from a police patrol car dashboard camera shows police approach the car and talk to the driver before one officer sees a gun inside the car
One officer warns his partner about seeing a gun. Both officers went on to fire several shots.
Go to next video: 'Young blacks are being targeted'