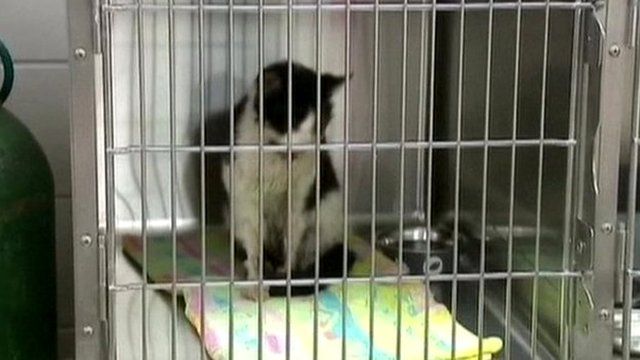 Video
'Zombie cat' recovering after five days underground
A cat in Florida has had surgery after apparently clawing its way out of his grave following a collision with a car.
Bart was discovered by its owner's neighbour Dusty Albritton in Tampa five days after he was found lying in the road stiff in a pool of blood, and was presumed dead.
He is now recovering after treatment for a broken jaw and ruptured eye.
Go to next video: Is this the world's oldest cat?