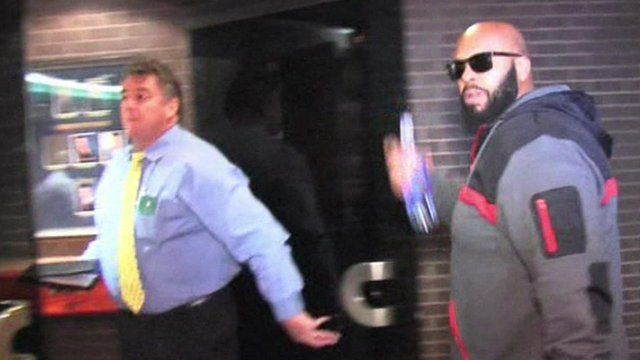 Video
Record producer Suge Knight hands himself in to police
US record producer Marion "Suge" Knight has been arrested for murder in connection to a "fatal traffic incident", the Los Angeles County Sheriff has confirmed.
The record producer had earlier surrendered to police in California, as this footage shows.
Knight's attorney said he accidentally ran over and killed one person and injured another as he tried to escape attackers in LA.
Alistair Leithead has more details.