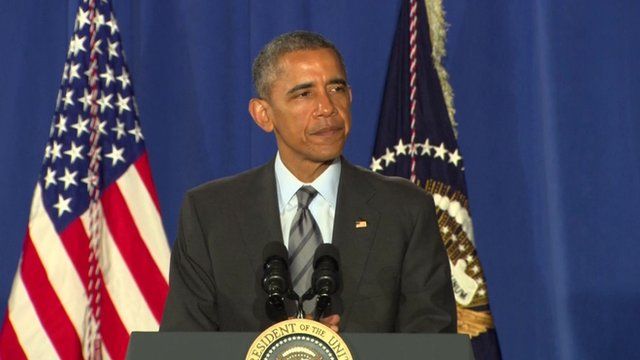 Video
Obama: New budget ensures everyone gets 'fair shot'
President Barack Obama has stressed that the US is strongest when every American gets a "fair shot".
He said the budget he sent to Congress ensured that "everyone who works hard has a chance".
The new budget contains significant tax rises, primarily on firms and the wealthy.
Go to next video: Will immigrants come out of the shadows?