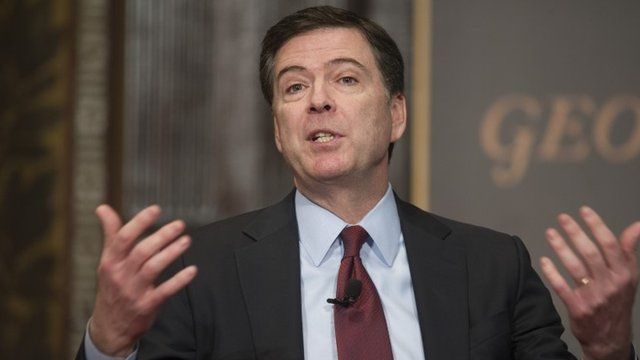 Video
FBI Chief James Comey: 'Everyone's a little bit racist'
The head of the FBI has addressed distrust between many police officers and African-Americans by quoting from the song Everyone's a Little Bit Racist.
In a speech at Georgetown University on Thursday, James Comey used the lyrics from stage musical Avenue Q to support his claim that "we all, white and black, carry various biases around with us".
He said racial biases became "almost irresistible" for some US police officers over time, adding it was something the US needed to "get to grips with".
Go to next video: Al Sharpton on Eric Garner decision