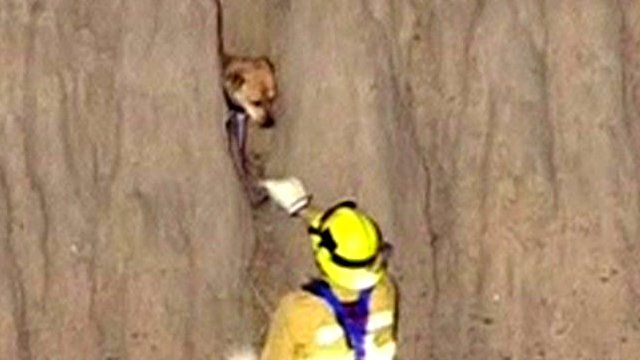 Video
Smokey the cliff-top dog rescued in California
Firefighters have rescued a dog from a crevice high above a beach in California in the US.
Aerial images showed a team approaching the stranded dog on a ladder and coaxing him from a small hole in the cliff.
They were then able to secure the dog and slowly lower the animal on the ladder back down to the ground.
Naga Munchetty reports.
Go to next video: 11 dogs rescued after cliff fall